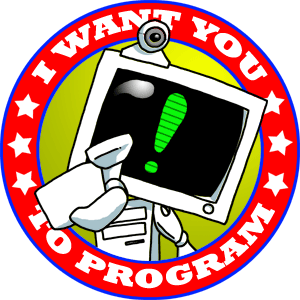 Remember the good old days when you'd spend an hour after school typing in a game on your Sharp MZ-80A or Commodore 64, because you didn't have any blank tapes left? I do.
If you long for those days, or if you never experienced them, then Cymon's Games is for you. Filled with tiny games for you to grok, it teaches the hacker approach to programming:
The best way to do it is to read some stuff written by masters of the form, write some things yourself, read a lot more, write a little more, read a lot more, write some more … and repeat until your writing begins to develop the kind of strength and economy you see in your models.
Just watch out for the goto statements. Nya!